Content Continues After Ad
Ares Fighter 3 is a single-player shooting game in which players vertically scroll the fighter jet to destroy enemies' planes. Ares Fighter 3 uses multiple fighter jets to destroy the enemy in the air. Players have complete control of the game through their mouse and keyboards. Ares Fighter 3 gives players diamond points for destroying enemy planes, and at every try, players only have three lives to get killed by the enemies.
Ares Fighter 3 allows players to customize their planes to upgrade their power in exchange for diamond points. The Ares Fighter 3 algorithm works in the way that the player's plane gets upgraded after fixed diamonds.
Content Continues After Ad
Features
Four suspended cannons.
Various bullet types.
Large-scale attack weapon.
Gives shells of the gun after defeating the critical enemy.
Pros
Easy to install.
Works in low-end systems.
Multiple customization options.
Cons
Pay to play.
Outdated graphics.
Many limitations.
Ares Fighter 3 Alternatives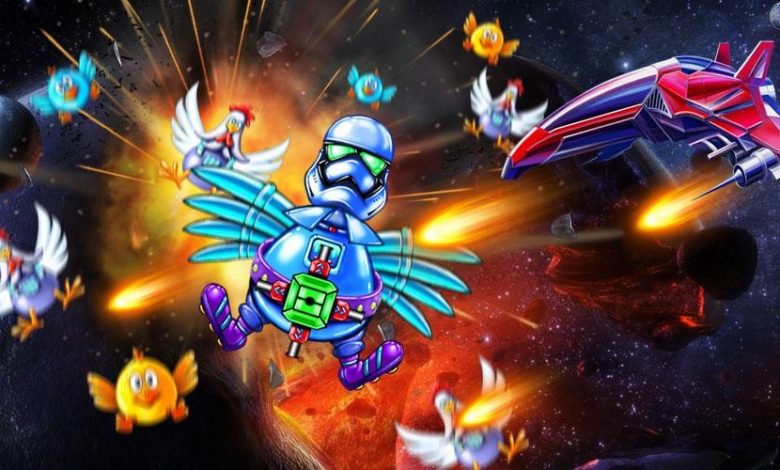 Galaxy Attack: Chicken Shooter is a free casual, shooter, and action video game developed by Onegame Studio Global. In this game, the player has to take part in an epic war against the chicken invader squadron. The mission of the player is to play the role of a legendary fighter and protect the earth from enemies. This game provides the player with various weapons using which he can easily fight against enemies. It has multiple modes like Endless, Campaign, and…
Galaxy Shooter: Air Force War is a free casual, shooter, and action video game developed by OneSoft Global PTE. LTD. In this game, the player has to play the role of a space defender. The mission of the player is to fight against space enemies who have invaded the solar system. This game has an exciting campaign with more than 100 challenging levels. Moreover, the game provides you with multiple different spaceships from which you can choose your favorite spaceship.…
Content Continues After Ad
Content Continues After Ad
Pirates Of Galaxy: Epic hunter is a free action, shooter, and arcade video game developed by OneSoft Global PTE. LTD. In this game, the player has to fight against enemies and control a spaceship. This game provides the player with various weapons for fighting against enemies. The game has multiple different spaceships from which the player can choose his desired spaceship for playing the game. While playing the game, the player has to fight with the boss after every 3…
Dragon shooter is a free action, shooting, and arcade video game developed by OneSoft Global PTE.LTD. This game takes place in the primitive age when the world was ruled by Hell Fire named strikers. The story of the game is that some mutants have attacked the earth to conquer the galaxy to become a superpower. Before playing the game, the player has to take control of his favorite dragon. After controlling his desired enemy, the player can fight with enemies…
Space shooter: Galaxy attack is a free shooting, action-adventure, and arcade video game developed by OneSoft. The story of the game is that the whole galaxy is attacked by an unknown alien force. The space defending team of this game has commanded the player to control a spaceship and protect the galaxy. For protecting the galaxy, the player has to fight against aliens and defeat them. This game has almost 200 levels and the player has to fight against the…
Solar Squad: Space Attack is a free action, shooter, and arcade video game developed by OneSoft. The story of the game is that two main powers humans and aliens are threatening the planet. In this game, the mission of the player is to protect the world from both the powers. Throughout this game, the player has to control an aircraft and attack enemies for defeating them. This game has multiple challenging levels and all these levels have various objectives to…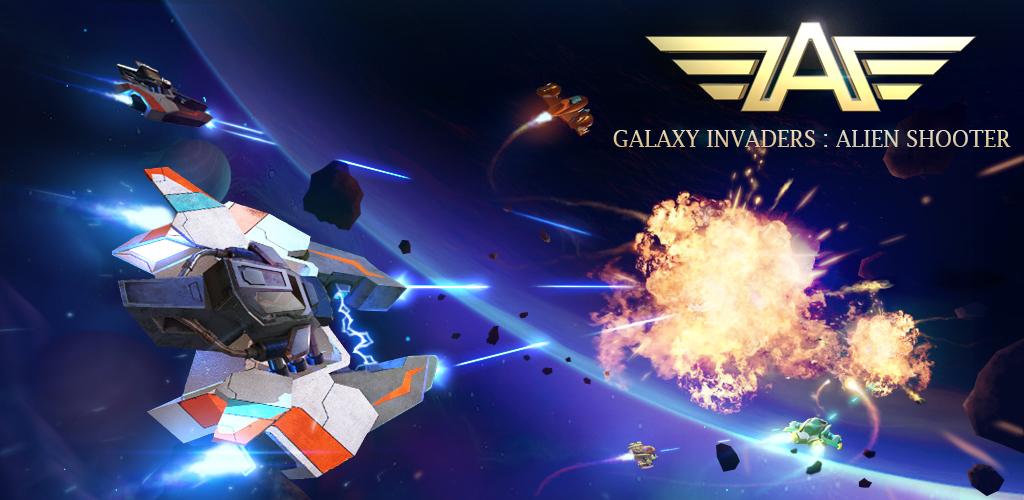 Galaxy Invaders: Alien Shooter is a free arcade and shooting video game developed by Onesoft. This game is set in a space environment in which the player has to survive this brutal environment. The story of the game is that some aliens have planned to loot resources from our planet and destroy it. In this game, the player has to play the role of a character who has to control a spacecraft. The player's spaceship is equipped with multiple weapons…
Sky Champ: Space Shooter is a free action, arcade, and shooting video game developed by Spirit bomb. The story of the game is that the evil monster force has invaded the earth and the player has to save the earth from them. In this game, the main mission of the player is to control the spacecraft and fight against enemies. This game has almost 100 stages and as the player proceeds to the previous levels, the next levels become difficult.…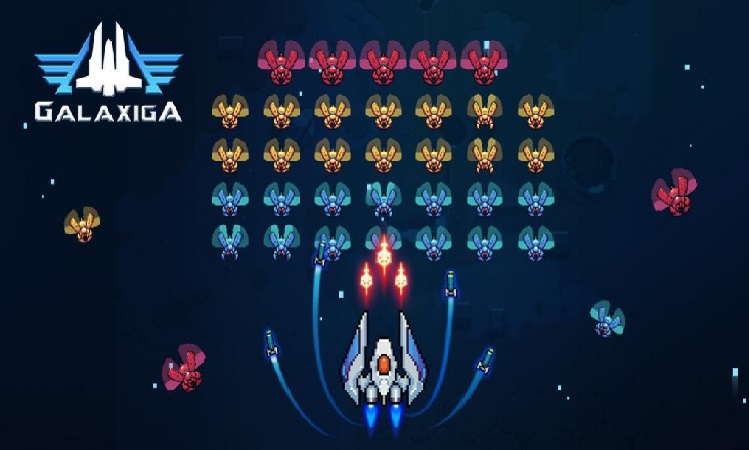 Galaxiga: Classic Arcade Game is a free action, shooter, casual, and stylized video game developed by ONESOFT. In this game, the player has to control a spaceship and his mission is to shoot various space enemies. The player has to survive as long as possible and save the earth's inhabitants from these enemies. In addition to surviving and fighting against enemies, the player also has to collect gems and coins for upgrading and changing weapons. As the game proceeds, you…
Sky Force Reloaded is a free arcade and shooting video game developed by Infinite Dreams. This game is set in the 3D world in which the player has to play the role of a hero. The mission of the player is to control a spacecraft and fight against enemies. On defeating these enemies, the player is provided with in-game rewards. The game has various playable levels and these levels are set in different parameters. Furthermore, the game provides the player…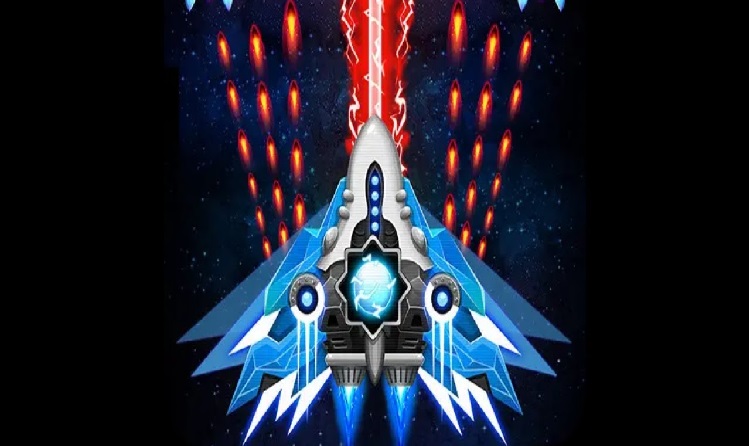 Galaxy Shooter is a paid action, casual, combat, arcade, strategy, and shooting video game developed by OneSoft Global PTE Ltd. Throughout this game, the player has to control a spaceship and fight against various space enemies. To play the game, the player has to select his spaceship from all the spaceships provided by the game. This game has more than 200 levels and all of these levels are full of aliens and deadly bosses. Moreover, the game provides you with…
1945 Air Force: Airplane games is a free shooter, stylized, and action video game developed by ONESOFT. In this game, the player has to take part in thrilling combat and control a warplane. The player has to play the role of a squadron leader of an elite air force unit. This game enables the player to fly in historical planes like Lockhead P-38, P-51, Su-5, P-36 Hawk, and Grumman F6F. Furthermore, this game has almost 500 challenging campaigns and 30…
Sea Invaders: Shoot 'Em Up is a free shooter, casual, and action video game developed by Viva Games Studios. It is Galaga style space invader game in which the player has to fight against the hordes of shark enemies. In this underwater shooting game, the player has to complete various challenging levels. This game gives you the option to improve the health, speed, and power of your shark. While playing the game, the player is provided with keys using which…
Galaxy Attack: Alien Shooter is a free arcade, shooting, and real-time PVP video game developed by OneSoft Studio. The story of the game is that aliens want to harm the planet earth and the player has to protect the land from aliens. In this game, the player has to control a spaceship and fight against aliens. Furthermore, the player is provided with various weapons for fighting against enemies like guns and upgrade lasers. This game has almost 100 levels and…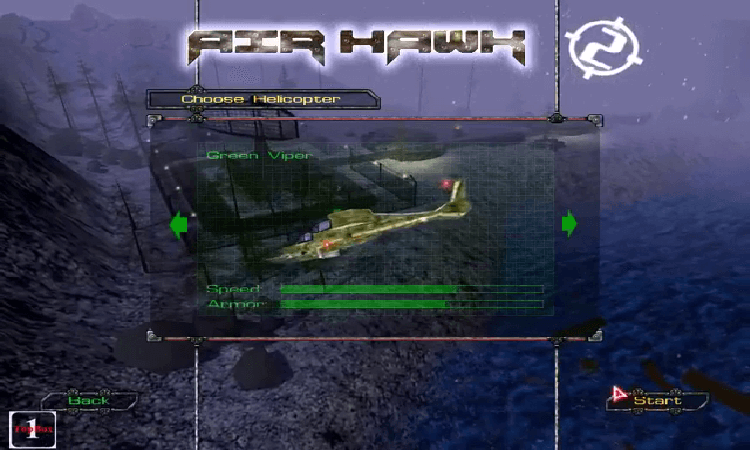 HAWK: Airplane Space games is a free casual, action, and shooter video game developed by My.com B.V. In this game, the player has to take part in air combat and fight against enemy forces. This game provides the player with various weapons and upgrades for fighting against enemies. The game has a co-op mode due to which the player can team up with other players and make a falcon squad. It provides the player with scores on defeating enemies and…
Galaga is a paid arcade, action, and shooter video game developed by Namco. This game is set in a space environment in which the player has to control a spacecraft. The story of the game is that some aliens are determined to destroy the player's homeland and come toward him. This game has various fighters, the player has to join them for fighting against aliens. Furthermore, the game has multiple levels and each level has power-ups, challenging foes, and hurdles.…
Sky Force 2014 is a free shooting, arcade, and action video game developed by Infinite Dreams. The story of the game is that civilians are in trouble and they need the player's help to get rid of dangerous enemies. This game is set in the 3D world in which the player has to fight against enemies and defeat them. It is an open-world game so the player can explore the game world with a top-down viewpoint. The game has various…