Image quality is the level of detail, clarity, and color accuracy of an image. It can also refer to the amount of noise in an image. An image that has high quality will look good when it is viewed at home on a large screen and when it is printed out at a high quality. There are lots of online programs that can help you to improve image quality easily. One of the most well-known tools is Imglarger Sharpener. In this article, we will walk you through Imglarger Sharpener and its best alternatives to sharpen blurry images online.
What is Imglarger AI Sharpener?
AI Image Sharpener is a powerful editing feature of imglarger to make small and blurry images clear and crisp. With the help of artificial intelligence, you can sharpen your images without having to use complicated tools or filters. It analyzes the image to determine which areas need to be sharpened and which don't. The result is a sharper image with less noise and artifacts.
The benefit of using an automatic tool like imglarger AI Sharpener instead of manually applying it to sharpen is that it considers all of the content in an image and doesn't just apply one type of filter across everything equally. When you're creating a digital image, you can make it look better by sharpening it. Sharpening an image involves increasing the contrast between the pixels in the image, which makes it look sharper and clearer.
Example: Image Sharpened by Imglarger AI Sharpener
Imglarger AI Sharpener Key Features
Use AI techniques to sharpen your images. No need to wait a long time to get results.
Sharpen blurry images automatically without any skills required. You don't need to set complex parameters.
Guarantee the output image quality. The sharpened images will be clearer and more natural.
Supports batch image sharpening. It will help you save much time by processing many images at once.
It is free for use, Subscription is not a must. Anyone can use imglarger sharpener after registration.
You can also use other photo enhancement tools on imglarger to make your picture even better.
How to Use Imglarger AI Sharpener?
Step 1: Go to imglarger AI sharpener page
Step 2: Upload a blurry picture that you want to sharpen with imglarger AI sharpener.
Step 3: Click the "Start" button to let AI sharpen the image.
Step 4: A few seconds later, you can preview the image sharpened, and download it with HD quality.
Best 8 Alternatives of Imglarger AI Sharpener
There are many alternatives to Imglarger AI Sharpener. Some of them are free, and some of them are paid. Let's have a look at the best alternative for Imglarger:
1. Bigjpg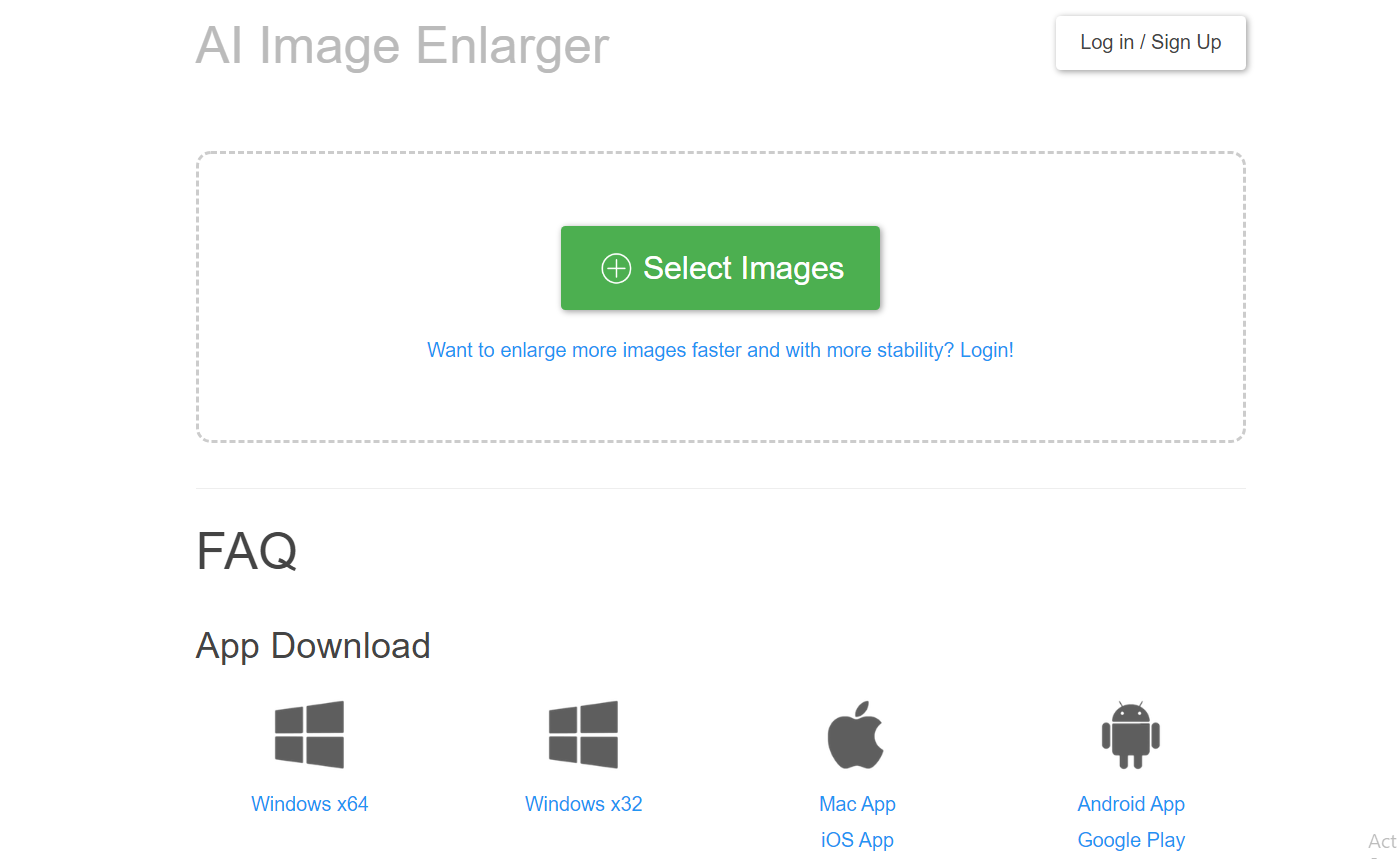 Bigjpg is an image resizing and optimization tool that facilitates the creation of thumbnail images while preserving the quality of the original photos. It is an excellent solution for webmasters who want to offer their users access to high-quality images, but do not want to take up too much bandwidth on their servers.
Bigjpg offers both free and paid plans for users who want to resize images on their servers. You can share your images with this website by uploading them to their servers. The maximum file size is 20MB which is enough for most users. You can resize or crop your images before uploading them to the server. It also allows users to upload an image or enter a URL, select the desired output size, and then download the image or save it to disk.
2. Imgupscaler
Image Upscaler is a free image resizing tool that can resize images in batch mode. This Image Upscaler software can upscale your images to 4K without losing quality. If you have an image that you want to print out or use on a website, but you don't have the original resolution, Image Upscaler can help you out.
With imgupscaler, there is no need to install any software or learn complicated commands. The tool also offers some advanced options. Once you upgrade your account, you will unlock more powerful editing details. It is worth noting that imgupscaler is best used to zoom in on cartoon or anime images.
3. Luminar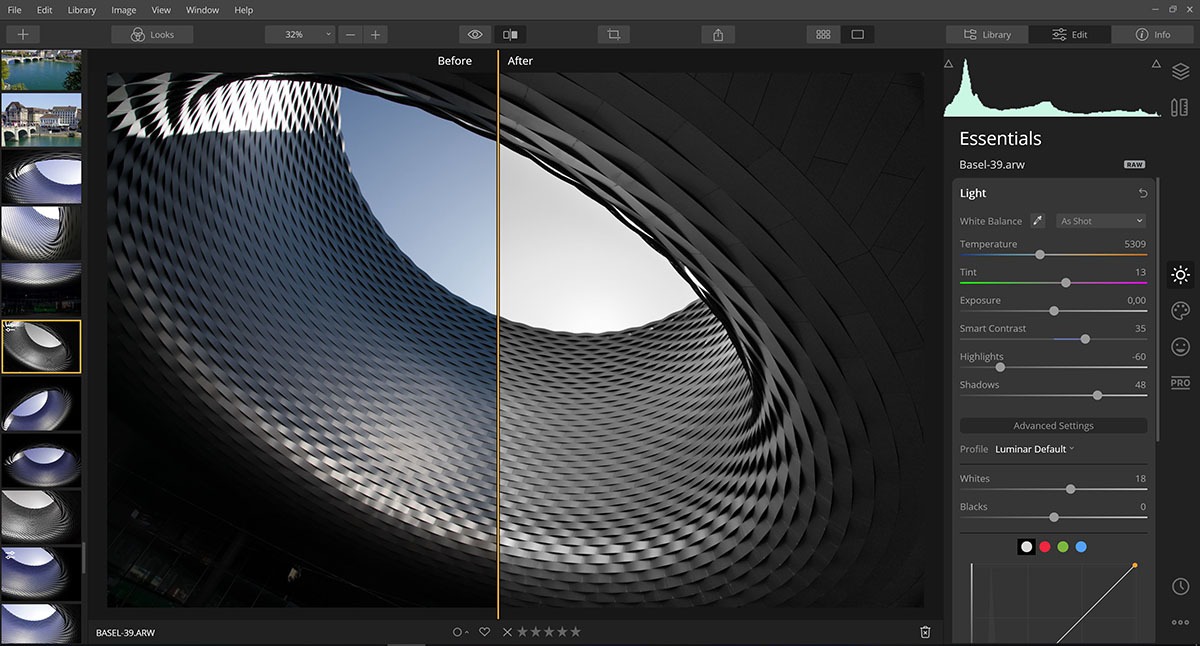 Luminar is a photo editor for Mac and PC that offers powerful tools for editing your images. It comes with over 100 adjustable presets, which are also known as filters. These presets allow you to quickly make changes to your photos without having to know how to edit them manually.
The program also allows you to edit your photos by making specific adjustments like exposure, contrast, saturation, and more. You have complete control over each setting so you can customize the look of your picture exactly how you want it.
4. Upscalepics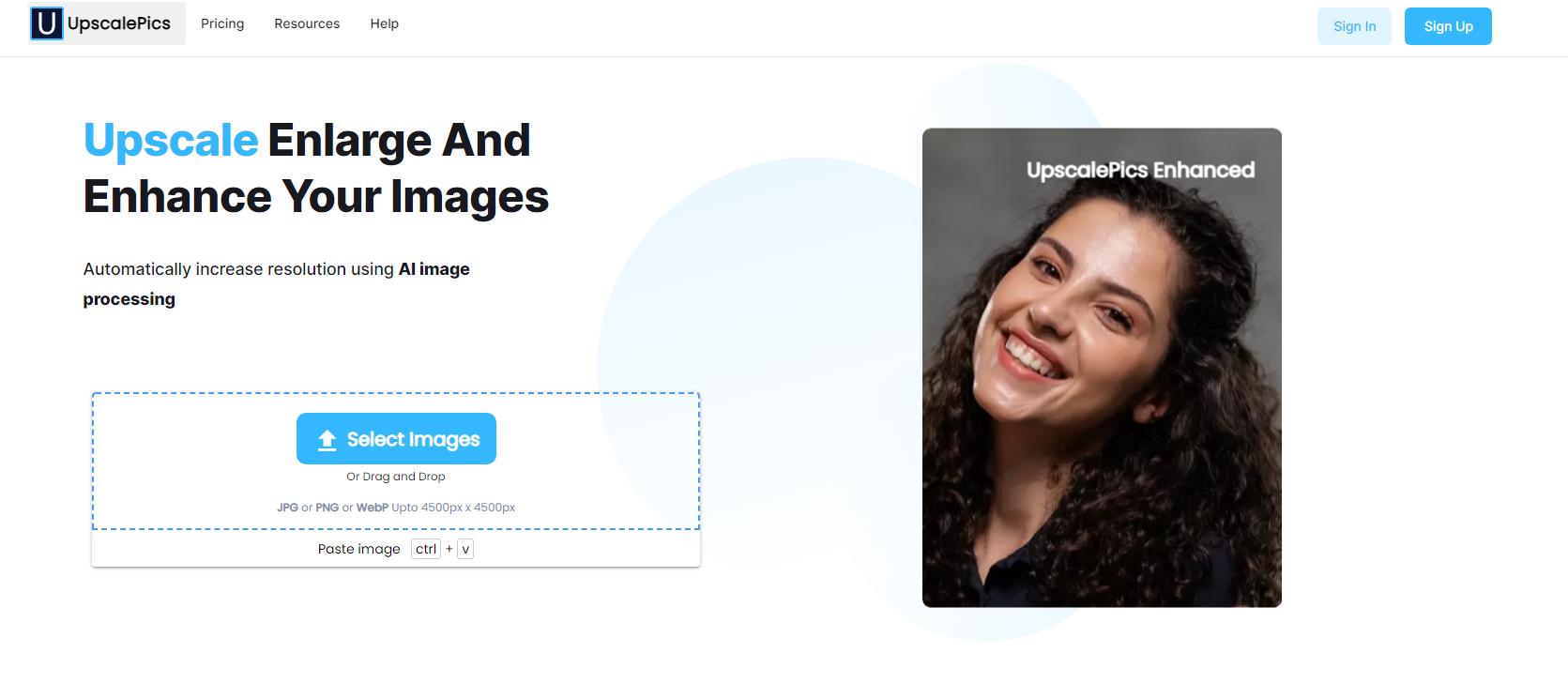 Upscalepics is a photo resizing tool that allows you to resize and sharpen your photos in just a few clicks. The app is free to use but there's a premium version available that adds extra features like brush-based editing tools, multiple undo/redo options, and more. It has been designed with simplicity in mind, all you need to do is drag and drop your images into the app and the software will do the rest for you.
UpscalePics also has some advanced features such as noise reduction, sharpening, and automatic color correction. You can also apply these features separately or in combination with each other when upscaling your images.
5. Letsenhance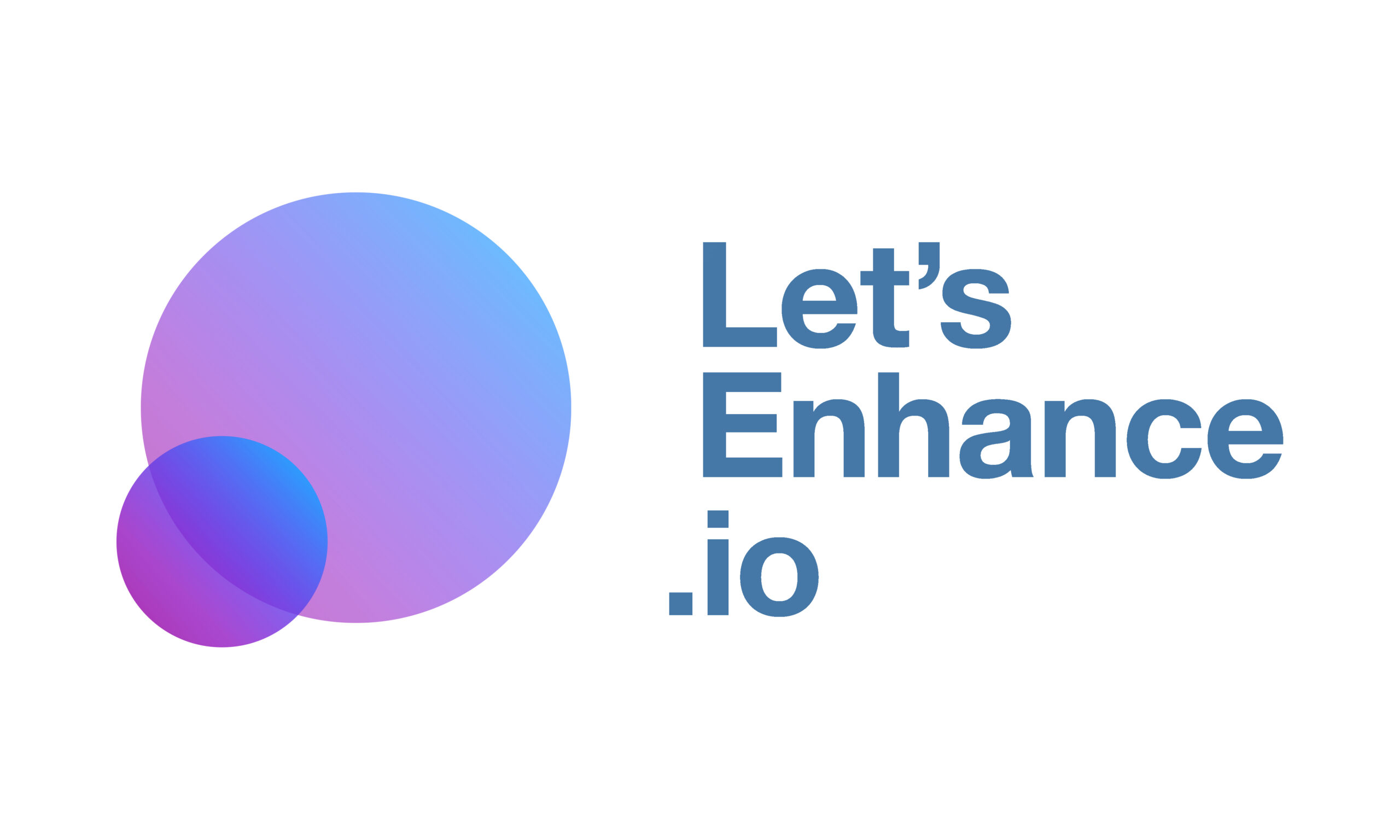 LetsEnhance is another good image enhancer that can sharpen your images and improve photo quality online. If you want a special look for your photo or to remove something from the original photo, don't hesitate to try this editing tool.
It mainly focuses on photo enhancement with multiple AI featured options to make your images clear, sharp, and perfect… With a wide range of photo editing tools and effects, users can use Letsenhance to enlarge and sharpen images conveniently.
6. DeepImage
Deep image is a cloud-based image processing platform that enables you to process images in the cloud. It is an open-source project that allows you to increase image size, remove artifacts and enhance quality with artificial intelligence. It is commonly used by many website bloggers and designers to fix the imperfections of photos.
If you are running an e-commerce store and want to increase conversion rate, using DeepImage can be a good choice. Why? You can use it to enhance product images and make your web design more attractive. It can even enhance the quality of illustrations and posters.
7. Lunapic
Lunapic is a free image editor that allows you to create and edit photos, drawings, and collages. There are many ways you can use Lunapic. It's perfect for adding text to pictures or creating unique designs. Lunapic has over 100 different image effects and filters that you can use on your images to give them a unique look.
You can also use it as an editing program to do things like sharpen images or change their brightness or contrast levels easily by clicking on the tools tab in the top left corner of the program window before clicking on an image to edit it. Several filters let you add different textures such as wood grain and marble patterns to your pictures. Some filters even let you turn an image into an oil painting!
8. ImageColorizer
ImageColorizer is a free app that allows you to sharpen your photos with artificial intelligence. It is mainly designed for restoring old photos and colorizing B&W pictures online. But it is also a good photo sharping tool. This web-based app is easy to use.
If you want to sharpen your old photos, just upload them to the platform and Choose the "AI Enhance" option. Once your image is sharpened and enhanced, you can save them on your computer without a watermark. Like imglarger, it offers both free and paid services for users too. Besides, this photo sharpener is available on multiple devices, including Windows, Mac, iOS, and Android.
Conclusion
High-quality images have a higher resolution than low-quality images and provide better results and more details. There are many methods to improve image quality and using AI techniques is one of the most cost-effective solutions. In this article, we have introduced a variety of online photo editors to sharpen blurry images. You can use imglarger to enlarge and sharpen images without losing quality. Of course, imglarger is not the only tool to help you increase image resolution.
We've also given you a list of the best alternatives to imglarger. Review the key features of different applications, and choose the best photo editing service. With these useful AI tools, you can make great photos and graphics without a doubt!