No doubt, Fortnite is the most anticipated video game, among others, and in my opinion, is the queen of the Battle Royale genre. However, its in-game currency is a bit costly and may put a massive dent in your pocket. Although Fortnite Battle Royale mode is free-to-play, you need in-game currency to purchase much stuff like legendary weapons, items, and other equipment. Whether you are a noob or a hardcore player, having V-bucks in your wallet must compulsory because without that, you can't confront others, as they will take on you within no time seriously. Therefore, we figured to bring Different Popular Ways to Earn Free V-Bucks in Fortnite.
First of all, let me confirm that there's no way to earn V-Bucks in Battle Royale, although you can spend over here you earned from Save the World Game Mode. Therefore, you should follow the given steps to acquire not more, but a few Fortnite V-Bucks for free. As you know that Fornite releases with three fun-filled game modes, such as Creative, Save the World, and Battle Royale; each one is offering unique gameplay experience and objectives to complete, so without going into deep, let's explore useful ways to earn Free V-Bucks in Fortnite.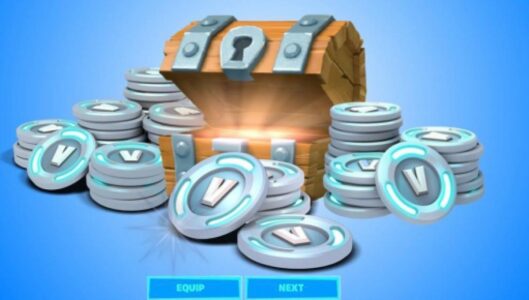 Here Are Some Different Ways to Earn V-Bucks
Keep in mind there's no shortcut, and all V-Bucks Code Generators are fake and won't grant you anything. Only a few methods offered by developers are genuine and help you earn free in-game currency you need to unlock customization options, cosmetics, legendary heroes, and other stuff.
Earn V-Buck by Completing Daily Quests
Although completion of Daily Quests won't grant you a lot more, having something is better than nothing. Therefore, you should complete daily quests to earn up to 50 V-Bucks, something the reward may be different, but the majority of times, it may be the same as discussed. It isn't only the way to earn; lots of other methods are listed below.
Don't forget to Claim Login Rewards
The best thing you may love to have, and it seems Fortnite is finding different ways to giveaway you something to keep you coming back again and again. You don't need to struggle hard as it will be added some v-bucks in your wallet once confirmed you are login to your account daily.
Timed Mission will reward you V-Bucks
Fortnite: Save the World isn't only limited to Daily Quests and Login Rewards, as there are many other challenging missions. The completion of those Timed Missions will add up 20 to 40 V-Bucks in your account for free.
Earn up to 100 V-Buck in Main Questline
If you are new to Fortnite, then for sure, you may be a bit confused regarding Main Questline. Let me clear your doubt and reveal that it's a Storm Shield Defense Missions, and after the completion of every 10th quest, it will leave you up to 100 V-Bucks.
Side-Quests
If all the above mentioned ways are useless, then we have another two for you, known as Side Quests. The side quests may appear after a specific time and challenge you to find Mimic Chests while defeating Storm Shields. Side Quests are repetitive for a few times.
Events
Lastly, you can have some V-Bucks using Events that sometimes rewards you with a massive amount of in-game currency. The game releases events on a special occasion and a specific time containing a lot of materials and rewards for you to claim.
Many of you, who are hardcore players, are already familiar with all the mentioned ways, and they usually prefer to purchase V-bucks instead of finding shortcuts. The mentioned ways are for those users who don't have enough bucks to spend on buying the currency for now, but once they learn to deal with it.