Content Continues After Ad
1v1.LOL – Third Person Shooter is a free Multiplayer, Action, Battle Royal construction war, and Shooting game developed by JustPlay.LOL. Enjoy a 1v1 match, where only the last player stands and he achieves great and prestigious master victory. Exciting gameplay and advanced controls that you can easily customize and organized your screen buttons as you wish. You can play Practice mode, Box fight mode, Build battle mode, Battle pass mode, and more.
Setup with Builder Pro and Old School, build many things and fight against the enemies. Train your shooting skills, buildings, and editing things with infinite materials and weapons like sliding shotgun, assault rifle, and of course your famous packs. Play with friends or other players and also send your fight with them. Play and get experience points and exciting prizes.
Content Continues After Ad
Features
Free Action, Construction, and Shooting game
Multiplayer
Multiple Missions and Modes
Exciting gameplay
Advanced controls
Organized the screen buttons as you wish
Different types of weapons
Different building items
Build things with infinite materials
Play with friends or other players
Get rewards and bonus points
Similar to 1v1.LOL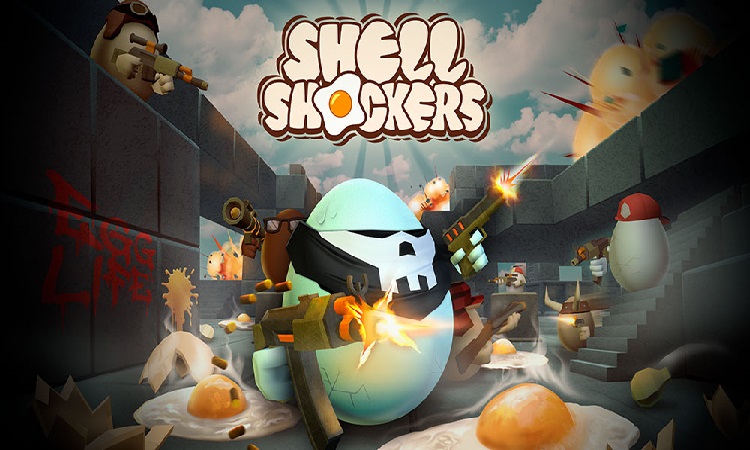 Shell Shockers is a battle royale, action-adventure, and simulation video game developed by Blue Wizard Digital. In this game, the player has to play the role of an egg. All through the game, the player has to defeat all the available player of the game world. Throughout the game, the objective of the player is to survive longer and win the game. In addition to surviving longer, the player has to overcome problems by moving, jumping, and running. The game…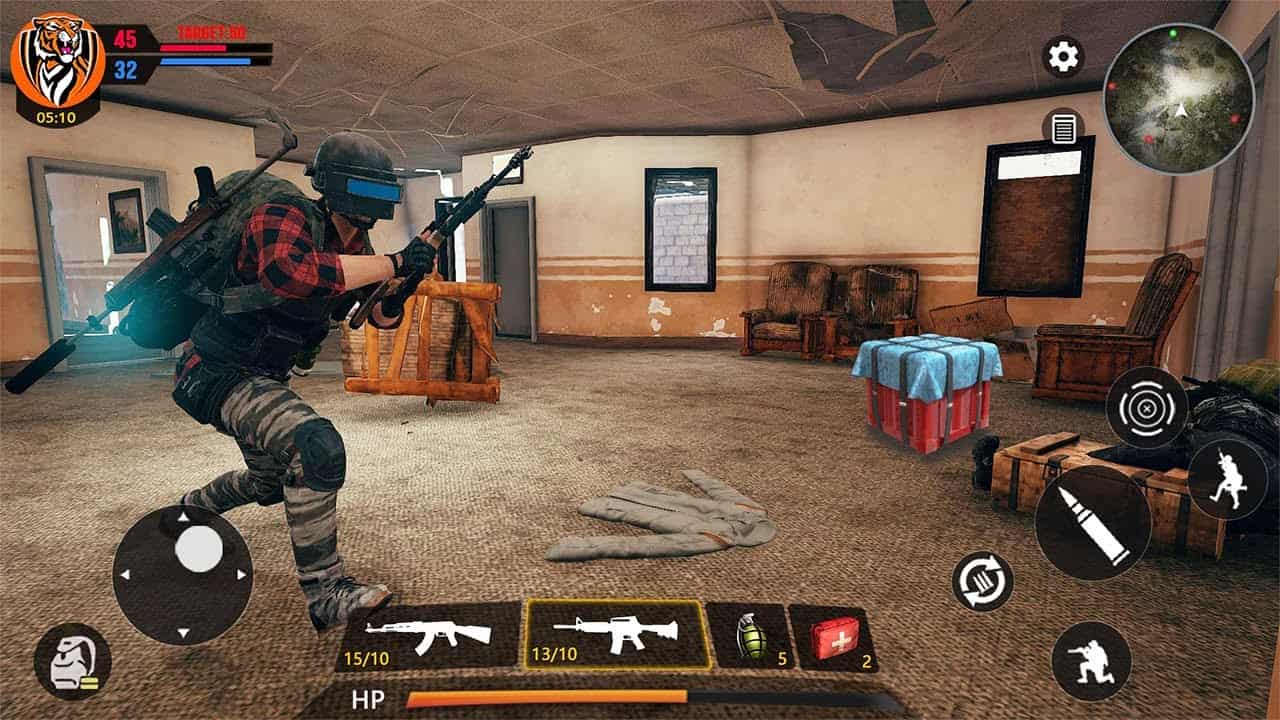 PVP Multiplayer - Gun Games is a free Offline, Online, Multiplayer, Role-playing, First-person shooter Action, and Shooting game developed by TAG: Action Games. Realistic animations, great Sound effects, 3D Visual, Advance controls, and Crossfire. Enjoy 3D graphics, realistic Gameplay, Block strike, and unlock Adventures. Compete against enemies in multiple missions and modes to become the best-skilled sniper. Act as a gun shooter, your secrete mission is to take down all your enemies on the battlefield with different types of equipment.…
Content Continues After Ad
Content Continues After Ad
Guns of Boom Online PvP Action is a free Online, Multiplayer, First-person shooter Action, and Shooting game developed by Game Insight. Enjoy the most thrilling and fun game with your dream team across the world. With easy and instinctive controls, the game hangs from Get-Go and you will start to jump at the higher rank. Many different exciting Maps, Missions, and game Modes will keep you glued on the screen. Many different destructive weapons are available for you. Moreover, you…
WarFriends: PvP Shooter Game is a Real-time Online, Single-player, Multiplayer, Third-person shooter, Action, and Shooting game for free developed by About Fun. Create an army and use multiple powerful military weapons to defeat the rivals. To become the best fighting hero, enter the battleground against real players worldwide. With great graphics and intuitive controls, you can play multiple matches and different modes with quick action regardless of rank. Moreover, you can use different arsenal real-world weapons such as Pistols, Shotguns,…
Trooper Shooter: 5v5 Co-op TPS is a free Real-time FPS Online, Multiplayer, Third-person shooter, Action, and Shooting game developed by Azur Interactive Games Limited. Play with your friends or other players across the world and enjoy the fastest military TPS game. Prepare your soldiers to compete against rivals in multiple challenging missions. It offers three war game modes: Deathmatch, Domination, and Heist and different classes to pick like Brave scout, Elite assassin, Special ops sniper, Heroic SWAT rifleman, and more. Furthermore,…
Modern Gun Strike: PvP Multiplayer 3D team Shooter is a free Offline, First-person shooter, Strategy, Action-based real 5v5, and Shooting game developed by Gamerz Park. Act as a gun shooter, and play Deathmatch missions with your thrilling team. Compete against enemies in multiple real commando secret missions and modes with different destructive and advanced weapons like Sniper rifles, AWM Sniper, Famas, RPG, Grenades, Pistols, modern guns, and many others. Unlock weapons and missions by winning rewards for more competition with…
ShellFire - MOBA FPS is an Online, Action, and Shooting game for free developed by Dunia Games. To become the fighting champion of this battle game, it gives you multiple modes and thrilling missions. You can play 5 vs 5 modes, Escort Battle mode, Zombie Rush Bonus mode, Death matches, and many others. To earn points and win rewards, you will defeat all your rivals to get the most kills. Therefore, to win special and attractive prizes, defeat the Zombie…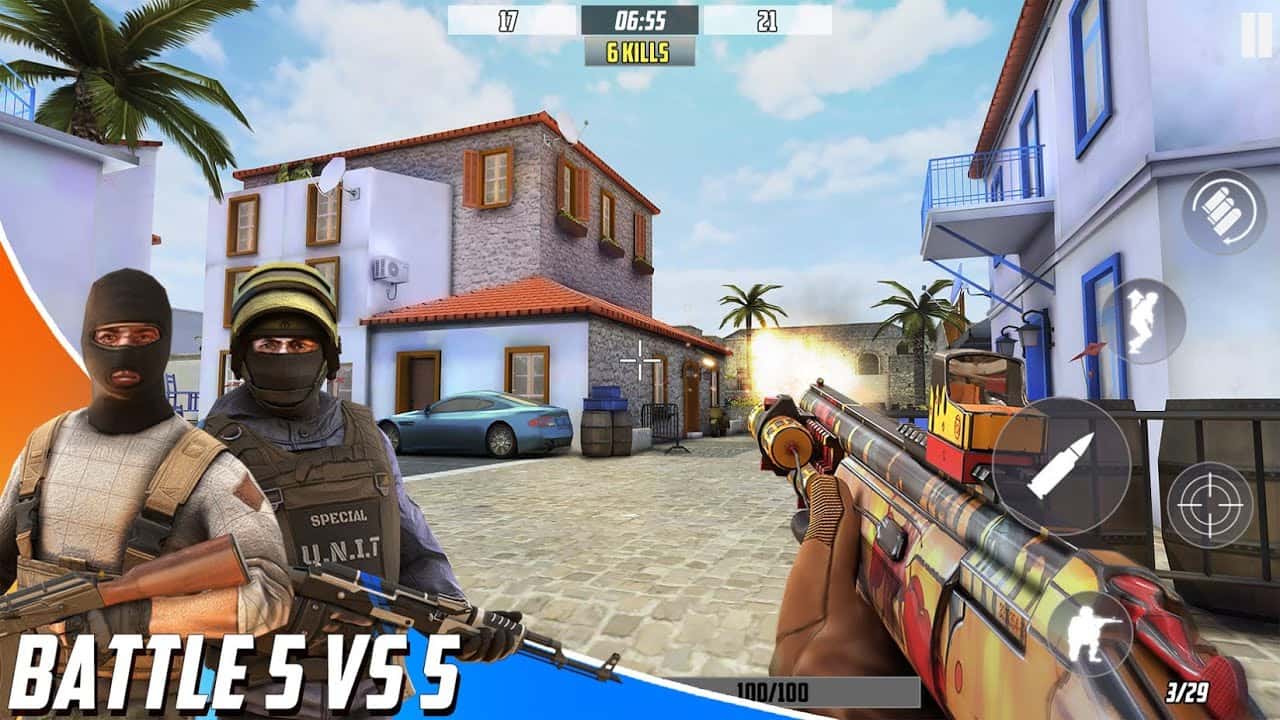 Hazmob FPS : Online multiplayer fps shooting game is a free Action and Shooting game developed by HazLTD. It's a good opportunity to act as a sniper and your mission is to attack enemies and defeat them on the battlefield. Play with friends or other players all over the world. Multiple Missions and Modes like Blast mode ranked mode, Check out mode, Special mode, Team-up mode, Custom mode, and more. Enjoy tactical movement systems, 3D Graphics, amazing gameplay, real-time action,…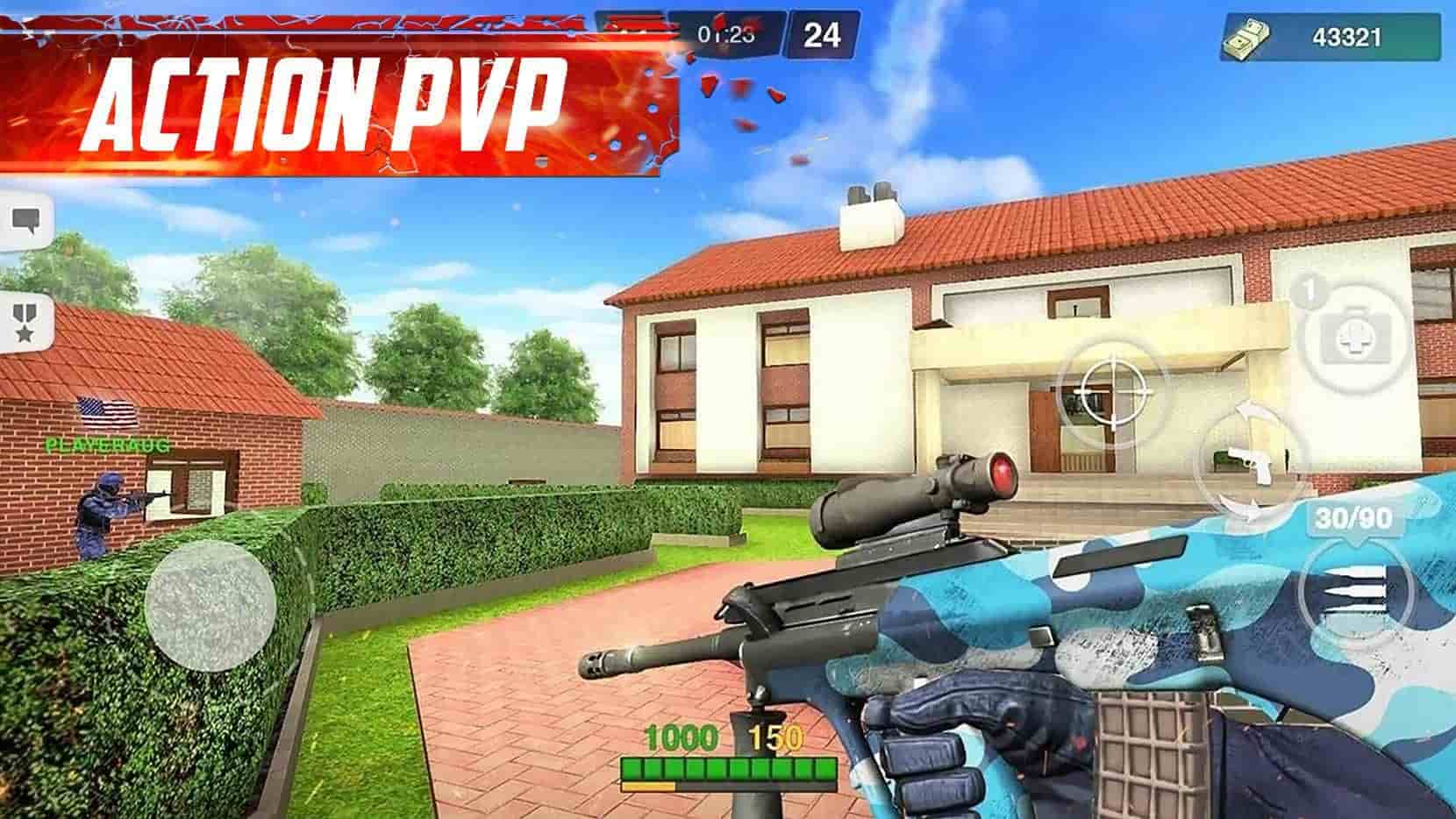 Special Ops: Online FPS PVP is a free Online, Multiplayer, First-person shooter, Action, and Shooting game developed by Haz LTD.  Play intense real-time PVP and compete with opponents all over the world. Create a team to play multiple missions and amazing modes like Blast mode, Space mode, ranked game mode, Custom game mode, Check out mode, Single-player mode, Special ops, and many others. Use different maps and many powerful real-world weapons, create a strategy and fall your enemies into the…
Squad Alpha - Action Shooting is a free Action and Shooting game developed by SayGames Ltd. Enjoy this shooting game with amazing mechanics, lots of destructive upgradable weapons, and cool graphics that will tickle your strategic brain. Take ducks, run, dodge, and cover, then choose the multiple targets for completing the infinite levels and get huge rewards. Make the strategy, eliminate all your enemies and gradually reach the end of more challenging missions. Moreover, in Squad Alpha - Action Shooting…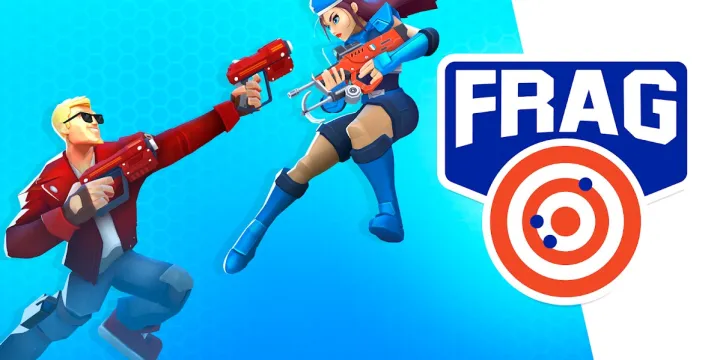 FRAG: Online PVP Battle Games is a free Offline and Online Action, Shooting, and Battle game on Android developed by Oh BiBi. Ready to play 1vs1 and 2vs2 hero game across the world. Just select your favorite character, create your hero team, enter the arena and start fighting. Fight with more than 100 unique and destructive weapons and 100+ heroes waiting for you to unlock. Try multiple missions, modes, first-person and third-person views with your powerful and dream team. Moreover,…