Content Continues After Ad
Can you believe card games have evolved since the 13th century? From the very start of mankind, it's been one of the most beloved games. But card games were only limited to physical play with cards in hand. At that time, playing such games individually was impossible, but now you can play on your own.
With the evolution of the internet and mobile phones, everything is a doodle. Hundreds of card games are available for you to kill time. That's why we have compiled the ten most famous card games for you, so just select one and start arranging the deck.
Content Continues After Ad
1. FreeCell
This solitaire game differs from other solitaire card games because of its skill level. This game doesn't require luck because skill and practice are more likely essential to winning.
It also offers a hint feature for beginner players to identify the required move. But at the start, you'll be given only five hints, so be careful. You have to move the cards in the foundation pallet. FreeCell is available on both Android and PC.
Content Continues After Ad
Read More: 12 Best Apps for Learning
2. Canfield
Content Continues After Ad
Demon or Canfield falls under the category of a personal card game. In this game, the player has to deal with 13 face-down cards.
Similar to other solitaire games, you have to move all cards in the foundation pile to win the game. Each pocket of cards in this game is called a reserve. You have to play continuously to master this card game field.
3. Pyramid Solitaire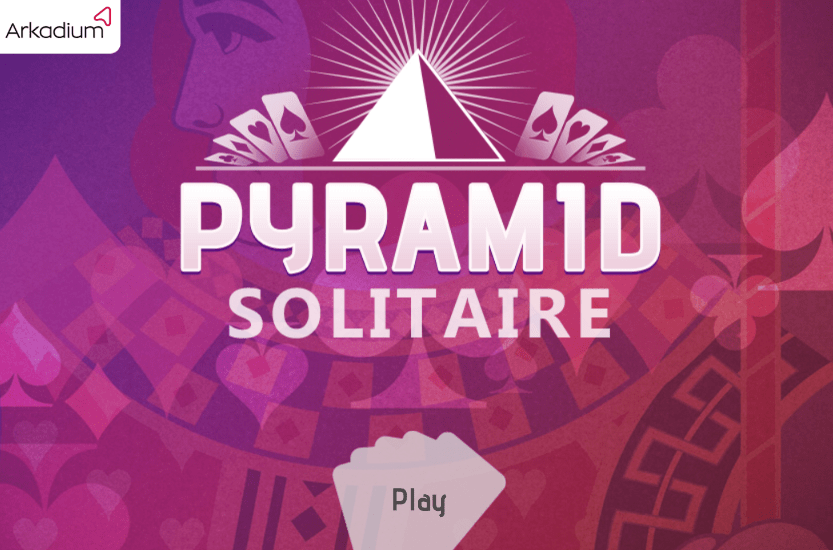 If you are looking for the most exciting card game, then pyramid solitaire is your go-to option. This card game has introduced a pyramid-like layout that makes solving it engaging or exciting.
These cards are placed in seven rows, with all cards facing up. You have to move the cards in the foundation, but wait; it's difficult because the pyramid has strict rules. 
4. Golf Solitaire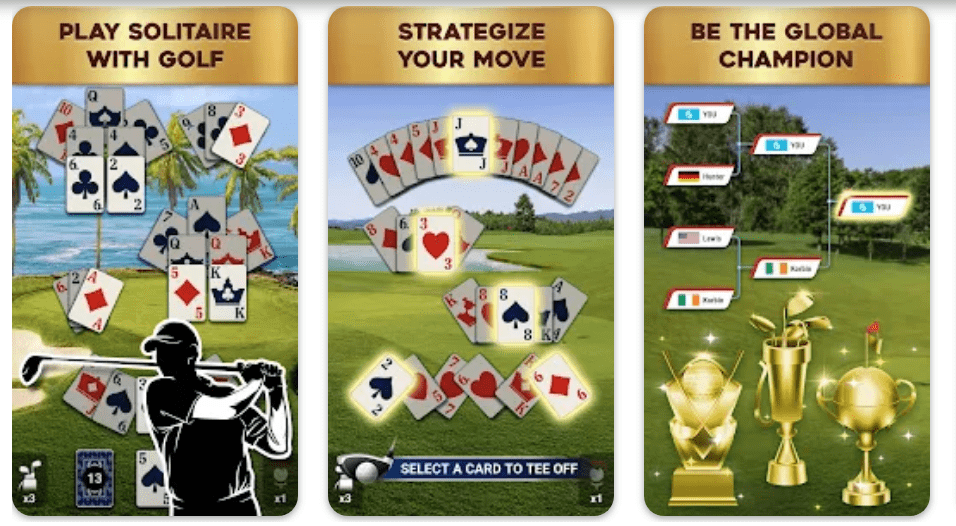 Don't be wrong; there are no golf balls here, just cards and piles. Golf solitaire is an excellent option if you are a strategy game enthusiast.
This game has simple rules, and it's easy to master. But while playing, always remember skill is more important than luck. Gold Solitaire aims to earn the lowest number of points over nine deals. 
Read More: 23 Best Apps to Bet on Sports
This game has seven columns with five cards facing upward. The goal is to move all cards to the waste pile, but you can move the topmost card at first and then the remaining ones. This game might seem difficult to you at first, but over time, you'll get the hack.
5. Spider Solitaire
Spider solitaire is being played on two decks of cards. You might be wondering why it's called spider solitaire. Well, there is a science behind it; there are eight foundation spaces in this game that players need to fill if they want to win, and these eight foundations are referred to as spider eight legs.
The card piles are built by rank and can move specific suits from one place to another. This game offers specific moves at one time; while playing this game, try not to run out of moves before winning the game.
6. Hearts
Are you familiar with card games of the evasion variety? These contests include taking tricks and require a minimum of four players. It's a significant count. Playing is allowed for up to six friends. When playing this entertaining game, you'll quickly pick up the rules, which can be challenging for novices.
Read More: 19 Best Apps for Exercise
To play this game "Heart," the player must accumulate the fewest penalty points possible. At least 13 penalty points are present. The number of transactions depends upon the place where you are playing because some websites have a target score.
7. Yukon
This game is similar to Klondike because of 52 decks. Yukon has no stockpiles; these cards are divided into seven banks, where pile 1 has no face or facedown card.
You can move one card or more than one card in one go to find a new combination. But you have to order cards from the same suit. You must start the foundation with an Ace and end it with a king. 
8. Tripeaks Solitaire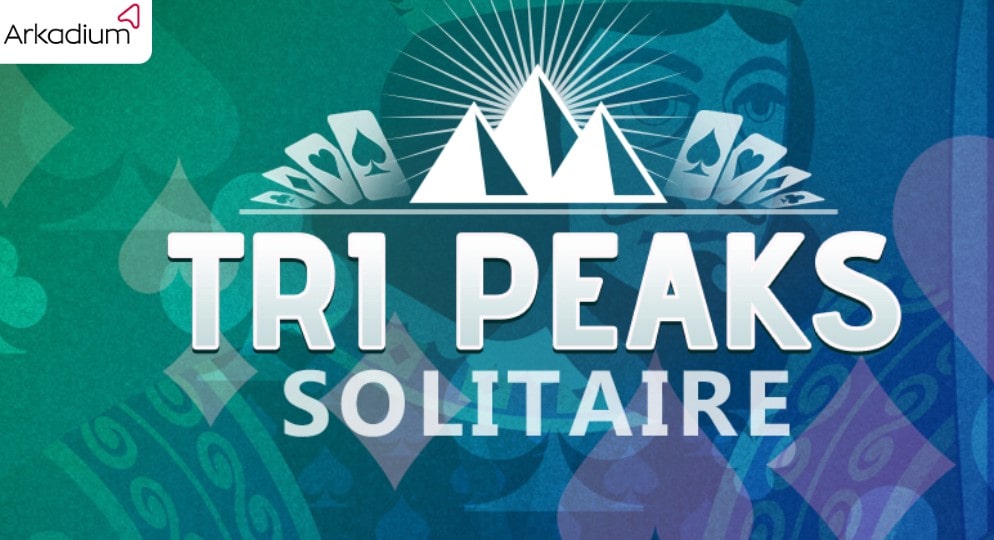 Tripeaks is the combination of both Golf solitaire and Pyramid solitaire. But it's a very different version of the solitaire card game with slightly less mechanical and slightly more thought-provoking play.
All card buildings are carried out in this game on a single waste pile. You can double-click or right-click on a card if you want it to move to the waste pile.  
9. Forty Thieves Solitaire
This game is known as forty thieves solitaire because of 40 card games placed in 10 columns of four cards each. In ascending order, you must build eight suits and foundation piles from ace to king.
The interface or graphics of this solitaire card game leave you astonished and irresistible. It differs from classic solitaire games, where you have to move the cards in different suits. It requires you to place them in the same cases.
Read More: 17 Best Apps for Weight loss
 10. Uno
Uno is known as a classic game because it's the oldest card game played with physical cards before its digital release. In simple terms, the goal of this game is to empty your hand with all cards before everyone else does.
It can't be played alone because it's a multiplayer game. It's a color-matching game you'll master in one or two turns, but it's hard to leave because of its addictive gameplay or hunger to win again and again.