Everyone is well-known about the Zapya app that offers its user to share any sort of file to another person. To transfer files from one device to another, both the devices must have Zapya App installed. Amazing fact is that it doesn't demand any internet, even you can share files via Bluetooth. Whether it is a game, any application, video, audio, pics, etc. just open the app to make pairs and let the files transfer in bulk.
The app requires some permissions such as location, camera, photos, galley, phone access, and contacts. But don't worry, as the app first prefers its user's security and will not leak the accessed information.
Why Alternatives to Zapya?
No doubt, a best file sharing platform is Zapya, nowadays. But the people may look at similar apps like Zapya as the app has included Malware. Here are Zapya's alternatives at your service.
Feem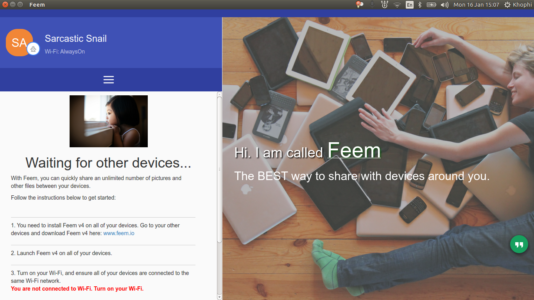 Feem is an online file sharing tool for both Android and iOS, where you can share the files in bulk. Just run the app, select the receiver, open files to share, click the button, and see the sharing speed. You can transfer pictures from phone-to-phone, phone-to-computer, or vice versa.
Feem doesn't require an active Internet, but the devices must be connected to the same WiFi router. An easy and simple to use tool is one of the best features of the app. Almost thousands of people worldwide are using Feem for their tasks.
SHAREit
A perfect alternative to Zapya is SHAREit as it is a tool that does not require any internet for transfer of files. 60x faster than Zapya speed makes it preferable to the official one. The bulk option contains pics, videos, movies, apps, or games, use the app hesitantly. The best thing is that it detects the devices installed SHAREit automatically when in range.

Even you can share the app itself to other devices wirelessly and begin immediately. It also supports group sharing up to five devices at the same time. Not only for Android and iOS, but it is also suitable for PC, Mac, and Tablets as well. You are looking for SHAREit Alternatives Click Here.
Xender
Xender is the best file sharing tool that transfers all types of files from one device to another or Computer. The app features 200 faster than speed than Bluetooth and works without internet access. Whether you have Android, Tablet, PC, Mac, or iOS, don't get hesitated and install the app free of cost.
Over 500 million users are sharing photos, music, videos, apps, documents, etc. without any file size limitation. A wondering feature is that now it's become easy to convert video into audio before sharing. You can change video song to audio song, education videos to lecture, voice record to ringtone, etc.

TrebleShot

TrebleShot is a cross-platform tool that is preferable for sharing of files from one device to another with no internet access. Like Zapya, the app must be installed on both the devices such as sender and receiver. The best thing is that in case of going something wrong, you can pause and resume transfer files.
No worries what the size of files is as it features sharing of even large files and multiple contents like video, photo, music and application libraries. It is a lightweight app that requires permission to access the camera for QR scanning, gallery to access files, and storage to save the received files.
Send Anywhere
One of the best top apps like Zapya is, no doubt, Send Anywhere. It is an open-source file transferring service where you can send and receive any type of data without cloud storage. The working process is so simple where you just select a file and click Send option on the screen. It will generate a 6-digit one time key which you must share with the receiver. At the time of receiving, the person has to enter the key on his screen.
Now the question is, why it needs a key? Of course, ever one has secret files and documents. To make the file sharing secure and private, the app supports such kind of method.