Have you ever dream of being a farmer? Of course, ever would love to be a farmer to see how much hard work they do to grow crops. Zynga brings FarmVille on Facebook for the first in 2009, along with both Single-player and Multiplayer components.
The primary genre is agriculture simulation mixed with social networking elements, offering similar gameplay to Happy Farm and Farm Town. Playing farming games will teach you how to sow seeds, give water, and grow crops to feed your family and others. The majority of the games releases with an isometric viewpoint, but some will both third-person and first-person.
Why Games Like FarmVille?
Writing the article of FarmVille Alternatives highlights the addictiveness of that game among players and how players are intended to search for Similar Games to FarmVille to play on their Mobile Devices.
Therefore, we figured and listed the Top 5 Best Games Like FarmVille to give you a somehow similar experience.
Hay Day
It is the best farming game offering similar gameplay to FarmVille. The game welcomes you to the most popular farming game where you learn the lay of the land, tend to your crops, and start trading goods with friends and other players.
Develop your farm, and decorate it using accessories. Polish your trading skills to deal with others using fresh goods and fulfill the orders using your truck to be the best farmer. Building a town is your responsibility, and create your dock to cast the lure to fish the waters.
Family Farm Seaside
Similar to Farmville, it offers you casual, and agriculture gameplay brought to you by Century Games Limited. Get ready to embark on a journey full of holidays, and requires you to build a farm, raise cute animals, and harvest crops to make your farm awesome.
The game leaves everything on you to see how you make your dream farm by the seaside. Up to 60 Million people from all over the world are enjoying the game. More than 200 products are there to plant and harvest. Compete against other farmers to be the first and claim your rewards.
Let's Farm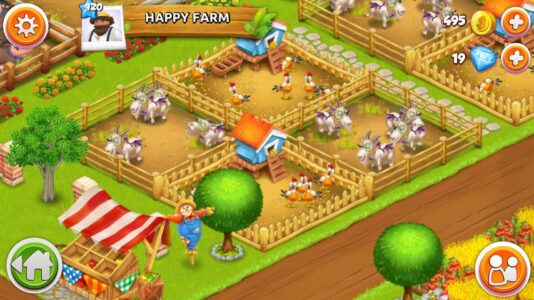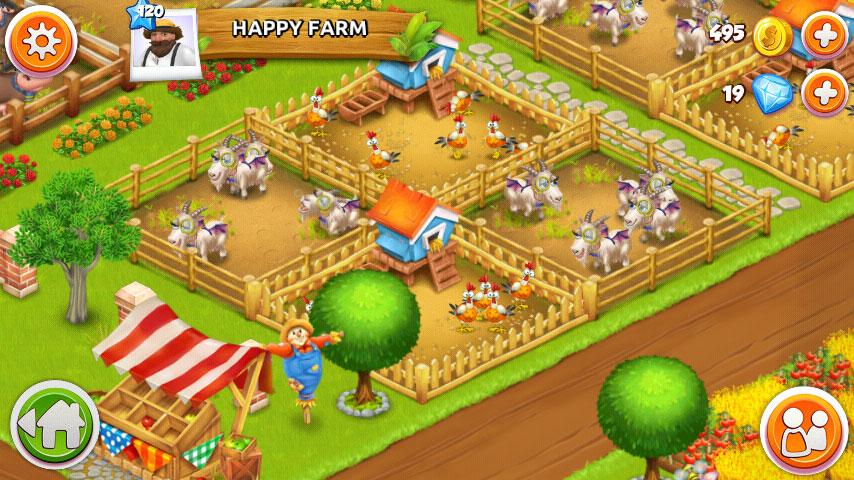 If you're one of those who want to be a farmer, then consider your dream comes true. Let's Farm is a farming simulation set in a beautiful village where your goal is to grow crops, raise animals, and sell products to earn in-game currency.
Over the course, you deal with plants, food, lovely pets, friendly neighbors, farmers, challenging missions, and more. Play the game from an isometric viewpoint, control your staff, and grow crops to sell in the market at a good price upon harvesting.
FarmVille 2: Country Escape
FarmVille's sequel brings exactly the similar gameplay with improved mechanics, graphics, and storyline, released for mobile devices by the same developers. As the game starts, you find yourself standing on empty land to grow crops by sowing seeds and harvest crops when they reap to sell for money.
You can engage yourself in fun-filled activities like crafting, harvesting, customization, collection of farm, trading, escaping, earning rewards, and more during the play.
Big Little Farmer Offline Farm
Innovation Drive Studios presents a fun-filled farming video game, known as Big Little Farmer Offline Farm. It is the 5th and last title the list of Games Like FarmVille, offering the same themed world and gameplay.
The game doesn't need Wi-Fi to run, and your dream of building a farm isn't limited. You control a character who lives in a City and recently arrived at his green family farm. There's an opportunity to polish your farming skills while playing offline games on Android and iOS.