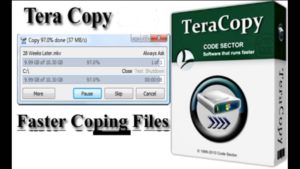 TeraCopy is a powerful and advanced program that is designed to moving or copying files from one location to another using set automatic post-task action. A minimal interface is here to extend the panel to configure and access extra settings. It is possible to investigate file properties such as size and status, the source directory, target CRC, and the source. TeraCopy lets users submit files for transfer or copy operations by dropping them into the main frame. You can send files to Recycle Bin or remove them from the disk. Moreover, the utility enables to set automatic file verification after copy, disable free space checkups, or customize the progress bar colors.
FastCopy is a simple piece of software to move or copy files faster from one place to another, also comes with secure deletion actions and sync data. The tool can be copied on USB flash drive or other devices and does not leave any traces in Windows registry. There is a simple user interface and some other options are here like copying only the files but different in date or size. This application offers useful details regarding the copying procedure like the filed rate, transfer rate, and the total time. FastCopy is a top best alternative to TeraCopy and comes with a good response time.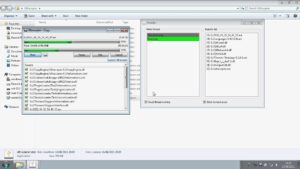 Ultracopier is an intuitive application which lets users to copy, move, or transfer documents from one place to another at high speed with just a few clicks. The interface of this utility is a simple and easy to figure out. You can view the entire list of files and resume or pause the task at any time. Ultracopier is developed by Brule Herman and comes with an extensive options area. The program helps you move the system from windows and select the language. Thanks to its simplicity, inexperienced users can work with this advanced tool easily.
If you're searching top best alternatives to TeraCopy, there are best software check out.
Ultracopier is top best software in the list of software like TeraCopy.
Supercopier is a lightweight piece of work which can copy, move, or transfer files, and skips or resumes the current transfer. It is possible to view errors, verify checksums, and apply filters. The users can access its functions by right-clicking the system tray icon. This application asks you to specify the target location and source directory for the file transfer procedure. The drag-and-drop support is here and you can perform searches, remove items from the list, and export the transfer list to LST file format. SuperCopier allows verify checksums and alters the copy mode, also proves a flexible file copy app.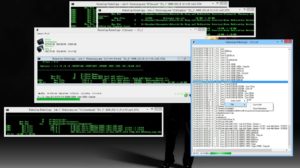 Robocopy is a compact gadget that is specially used for copying folders or files at incredible speed and enables users to easily use the built-in copy commands of windows. To increase the speed of a file copying process, you can use this special gadget. A very small frame interface of this tool is here with two text dialogs. The program has the ability to tolerate network interruptions and resume copying, skip NTFS junction points, among others. Moreover, Robocopy lets you make the tool copy subdirectories, enable verbose mode, input log details, and other options through command lines.
Copywhiz is a straightforward piece of program which assists you to move or copy multiple files and folders from one place to another. It offers to apply filters and support for context menu integration. With the drag and drop support, the user can upload files into the working environment, also add directories and items to the queue by right-clicking. This application offers you create exclusion lists and paste data as a compressed file. It is possible to set up file naming rules, specify the destination folder, clear the entire list by a click, and open the stored item location. Copywhiz is a top best alternative to TeraCopy.
Copy Handler is a powerful and efficient windows tool that can copy multiple files from one folder to another at high speed. A powerful interface offers detailed statistics on every single task. It is possible to set up copying parameters easily with the system tray icon. You can create the directory structure in the destination folder and configure filters. At the copying procedure, the main window of the tool shows transfer speed, buffer size, source and destination objects, processed data, and threat associated file. When processing large files, this program uses a moderate amount of hardware resources.
NiceCopier is the best file management solution to copy files or folders from one location to another, and ability to resume or pause the current copying session. The primary panel lets users view details about the name of the files, speed, and directories, and verify file checksums. All the items can be sort by date and size which are displayed in the main window. Additionally, it is possible to make the app run at Windows startup, check for updates, change the position of the window, display a specified number of tasks, and alter the appearance of the primary panel.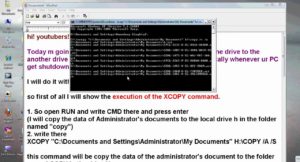 XCOPY is a portable application which helps in creating BAT files for copying files from one place to another using command-line operation. This portable tool doesn't leave any traces in the Windows registry and offers you copy it on any USB flash drive. A simple and clean layout is here to perform multiple operations with just a few clicks. You have a quick access to the folders and items stored on the PC. The primary panel of the XCOPY is divided into two areas, one showing the changes made to the files, and the other containing the folders and files stored on the computer. Furthermore, it is possible to specify the IP addresses for copying files.
GSCopyPro is a reliable and advanced tool that can replicate, move, or copy files from one location to another, and comes with several commands. This application is fully automated and included an open file agent to copy files which are opened by other procedures. You can exclude or include specific folders by explicit path, matching relative paths, or name pattern. There are improved algorithms that increase efficiency, reliability, and performance. The program comes packed with core features such as improved error logging, option to send an email, copy only the directory structure to another, copy every file in VSS mode only, and set the target folders. GSCopyPro is reliable software like in the list of TeraCopy.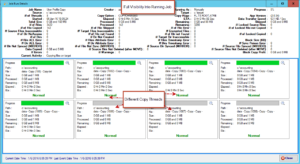 GS RichCopy 360 is an intuitive and comprehensive piece of software which helps users to move or copy the contents of your folders effortlessly. This utility is able to tackle locked files and displays a practical and simple user interface. You can copy NTFS security, date and time stamps, and file attributes. The application comes bundled with prominent features such as full unlimited support, option to run as a service, multi-threaded file copies, long path name support, and proprietary scheduler for repeat jobs. It is used in many Fortune 500 companies and thousands of customers worldwide. GS RichCopy 360 is an efficient folder copying instrument that is the top best alternative to TeraCopy.