Club Penguin Online was the creation of Disney Interactive Studio, offering you Multiplayer Gameplay experience in the virtual world. A cute cast of characters awaits you to engage themselves in fun-filled activities while playing many online mini-games. The membership plan could give you access too many premium features like accessories and other gorgeous stuff that were missing in the free version.
Moreover, the game was split into different distinct areas and rooms, decorated with exciting accessories and other items to attract players. Each player was allowed to decorate his home using the provided stuff, play mini-games, and partake in a series of exciting jobs to make in-game currency.
Unfortunately, Club Penguin was shut down, leaving many players alone with no other choice. But you don't need to worry as we are here with top Best Club Penguin Online Alternatives for you from whom you can choose your favorite one to start having fun.
1. Mundo Gaturro
Mundo Gaturro took first place in our list of Top Games Like Club Penguin, because of offering similar gameplay and other aspects seen in Club Penguin. It leaves you in a fun-filled environment where you can grab some buddies, join parties, and can have fun together. For more details regarding the established, go below.
2. Habbo
The 2nd entry that takes you to a virtual world and lets you experience a social networking service with a massive online community aimed at young adults and teenagers both. The premise of the game is a hotel containing many clients, and you can access by merely logging in if you already have an account, or by signing up.
Whenever you access the hotel, it brought you to a screen where you discover members roaming the room freely with the help of a navigator.
3. Poptropica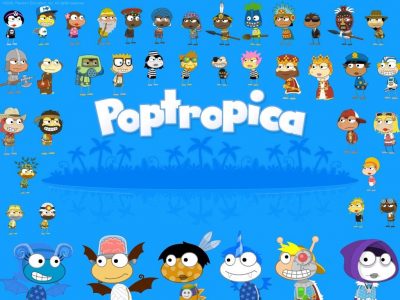 It is offering you an opportunity to experience Online Role-playing gameplay with MMO aspects. You can easily find the game to play on the browser and your handheld devices like Android and iOS. It features a massive world containing many islands that you have to visit one by one.
At the very start, you visit different islands, try to compete in multiplayer games, while making communication with others. Various difficulties are there for all types of players, and it will reward you prizes after the completion of each goal. One of the most exciting games in the list of Similar Games to Club Penguin
4. Club Penguin Island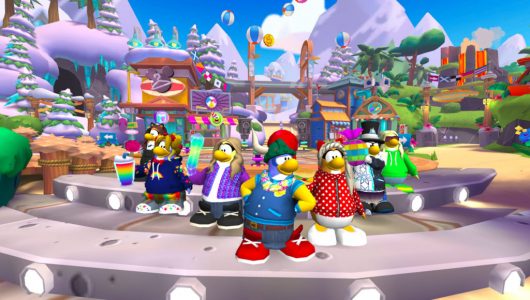 Similar to Club Penguin Online, Club Penguin Island was also shut down due to unknown reasons. The creators of this game are Disney Canada, Inc. that had featured both Single-player and Multiplayer components. Like its sister game, Club Penguin Island was split into different zones and particular distinct areas, containing a series of features.
5. Moshi Monsters
A cast of cute monsters is waiting for you in their beautiful land where you can engage yourself in fun-filled activities. Never miss this opportunity to experience somehow similar gameplay to Club Penguin Online.
6. Animal Jam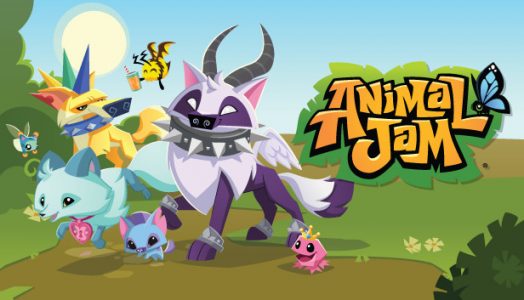 Available to play on Mobile Devices, it lets you control your favorite avatar from available and drop yourself in a juicy world. You find yourself as a part of the animal community that is intending to do many fun-filled and mischievous jobs to amuse themselves.
7. Fantage
Fantage involves you navigating the digital world, socializing with friends, and participating in fun-filled activities, but before you must customize your cartoony avatar, known as Fantagian. If you are here to find Best Alternatives to Club Penguin Online, then it won't disappoint you.
8. Bin Weevils
They are specially designed for kids to learn something new and creative. Leave your children in Bin Weevils, where they find an exciting world to discover lots of secrets and learn many new things. The game features a set of cute creatures, known as Weevils, and it lets you, kid, to design, customize, and control his created avatar throughout the game.
9. ToonTown Online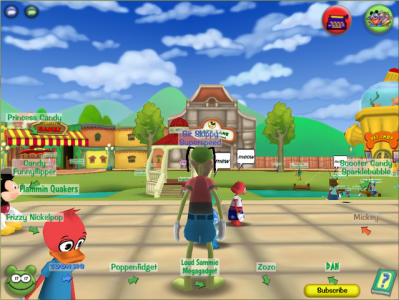 The 9th exciting title in the most beloved list of Games Like Club Penguin, offering similar gameplay but in a new way. Besides all of its related features, it takes you to interact with other Online players coming here form all across the world.
Unfortunately, the game was closed over the years, and its final got removed from its wires on 19 September 2013.
10. Movie Start Planet
Lots of cute characters, fun-filled activities, immersive mini-games, and many things to do, all of these prominent features are found in Movie Star Planet (stylized MovieStarPlanet). It could be an alternative to Club Penguin Online as it has almost all aspects found in that game; besides, it releases with many extra exciting features.
Did you find our list of Top 10 Games Like Club Penguin exciting? Please leave us your opinion in the comment section to boost up our team to find the best games like for you.